On the 16th and 17th I attended the European data forum in Luxembourg. I was there to talk about and demonstrate our use case for the content enrichment services of the FREME project. Our stand was well visited and I think the project has made great progress and is well positioned coming up to the end of its first year. Though all project members were tweeting about our presence at the conference, our best publicity came from one of the consortium's technology partners: Tilde. At one of the European Commission's bureaucratic centers, with a suit density of 90%, and much talk of data and analytics, Tatjana Gornostaja pulled a master stroke and presented her Love Story.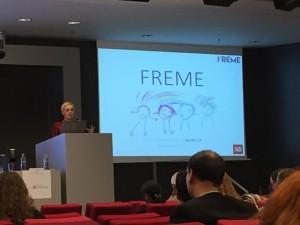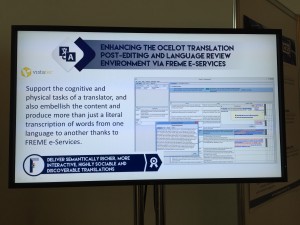 Last week we submitted a proposed amendment to the Change Tracking module of XLIFF 2.0. The amendment would mean that change tracking <item /> elements would support all of the in-line mark up that <source /> and <target /> do. Hopefully it will be accepted and make it into XLIFF 2.1.
I am making slow but steady progress with learning Italian. Having a second natural language (I am fluent in 4 programming) has been a long ambition and I love the stories circulating about the associated benefits such as less risk of dementia and better recovery from heart attack. This is yet another aspect of my life made possible by technology. No physical attendance at classes necessary.
Work and domestic activity levels seem set to continue at the current high rates until Christmas. This will make the holiday a well earned one though I say it myself. Ciao.