I've not updated my blog for a couple of months because I've been binge learning and sailing the East and South Coasts of Ireland.
Despite several unsuccessful past attempts, due to lack of free time, to complete a Deep Learning course, I'm delighted to have now finished and passed the first course in deeplearning.ai's Neural Networks and Deep Learning specialization on Coursera.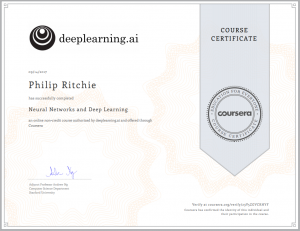 I blew most of my annual leave on cruising between Dún Laoghaire and Schull, Co. Cork: my justification being that the only way to improve my technique is to get out onto the sea. A great combination of learning and adventure.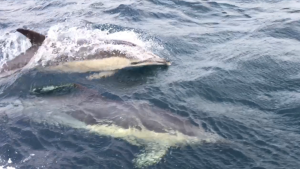 Dolphins off of the South Coast of Ireland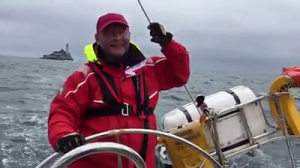 Rounding the Fastnet Rock Lighthouse